Chemistry, Petrochemistry & Coal in East of England
1
Спарк, PE,

UA
Cambridge, GB
Мазут М-100, Авиационный керосин JP54, Дизельное топливо D2, D6, EN590 – реализуем на экспорт. Поставки танкерными нормами. Базис поставки – CIF ASWP, FOB. Форма оплаты – МТ103. tel. E-mail:
Carbo C, Branch,

KZ
London, GB
Steam coal HV, SS, LV, LCV, CC, PCI on FCA, FOB (Baltic/Blacksea), FCA/DAP/CIP Brest Size 0-25, 0-50, 0-300, 50-200 Class D TM: 10-12% A: 8-12% VM: 35-42% TS: 0.3-0.44% NCV kcal/kg: 6000-6200 Class
EcoPeatMix, LLC,

RU
London, GB
Highly effective clean sphagnum peat moss absorbent from Russia for oil spill response on a water surface and the soil. The natural peat moss absorbent is 4 times more effective than a synthetic
BioWest, LLC,

BY
London, GB
We are offering worldwide supply of the wooden briquettes of the "Pini & Kay" type . All our products undergo quality control according to a number of parameters defined by the international norms
Глобалторг, LLC,

UA
London, GB
Offer only for real buyers (no broker games) . We offer supply S Natural gas (Russian Federation). Contract. Terms of transportation: Pipeline transportation. Point of destination: Terminal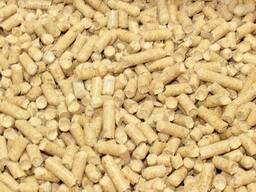 Profitrade, LLC,

UA
London, GB
We sell pellets from ENplus A1 standard, ENplus A2 The pellets are produced without any chemical additives. The main source of high quality raw materials are pine. The products have certificates that
Warm House Russia, LLC,

RU
London, GB
Pellets / Briquettes - Operational communication 24/7 . Viber / Whats App is. Call, write at any time. Also on a regular mobile number, is listed in the ad. - . + Shipping Russia / Exports Europe,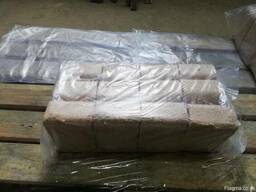 Зиныч А.В., SP,

UA
London, GB
RUF bricket Made in Ukraine Location west Ukraine, Transcarpathian region, near EU border.
Казахстанская Промышленная..., LLP,

KZ
London, GB
Xanthan gum is one of the most effective, most widely used and most versatile polysaccharide across the world today. It is mainly composed of D-glucose, D-mannose, D-glucuronic acid and acetyl. Under
New ads
Peat moss absorbent for oil spill response, London.
Сharcoal, pini coal, London.
Уголь древесный, London.
£ 0.30 /kg £ 0.29-0.30 /kg wholesale
Древесный уголь, London.
€500 /t €320-450 /t wholesale
Уголь от производителя: антрацит, кокс, углеродные материалы, London.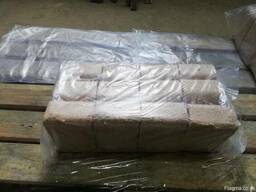 RUF brecket, London.
€110 /t €110 /t wholesale
×
×
"Chemistry, Petrochemistry & Coal" in regions
×
×